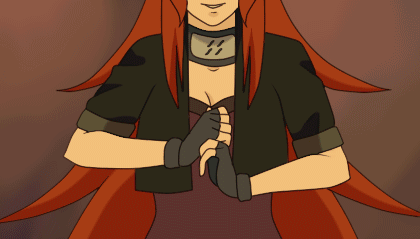 Name:
Lava Release
Possessors:
N/A
Type:
Elemental Affinity
Location:
Gekkousato | Moon Village
Appearance:
While not the case in every instance, most people born with this bloodline are born with red or orange colored hair, and have darker tints of skin. They also have a light red hue to their eye color, making them look very fierce or angry most of the time.
Abilities:
Lava Release is the combination of fire and earth chakra natures. By heating up earth based chakra then melting it down, one can create liquid that is capable of burning and melting, creating extremely hot material most often expelled from the body in a thick goo or liquid substance. Once the lava is cooled, either by natural causes or by large amounts of cold, it will solidify, turning to thick ash and stone. Those with this bloodline can mold chakra into lava, then spew it from their body or produce it as powerful attacks. In most cases the lava takes the form of hot liquid, but users can also create smoke, ash or even a rubber substance made of cooled lava.
Those who posses this bloodline are immune to the heat and lava of their own attacks, however they can not prevent it from harming others, including allies that may be close by. They are not immune from lava based attacks by other members, just their own techniques.
Weakness:
Lava release is weak to water techniques of the same rank. While water will not put out the lava completely, it will cool it off enough to render it almost useless. Once cooled the lava will turn into heated rock.
Owners:
-
-
-
-
Jutsu List:
-
Yoton: Rubber Rope
[C-Rank]
-
Yoton: Quicklime Congealing
[C-Rank]
-
Yoton: Scorching Rocks
[C/B/A/S-Rank]
-
Yoton: Rubber Sphere
[C/B/A/S-Rank]
-
Yoton: Planet-Branding Blast
[C/B/A/S-Rank]
-
Yoton: Ash Stone Sealing Jutsu
[B-Rank]
-
Yoton: Expanding Flame Rings
[B-Rank]
-
Yoton: Melting Jutsu
[B-Rank]
-
Yoton: Rubber Wall
[B/A/S-Rank]
-
Yoton: Floral Mountain
[A/S-Rank]