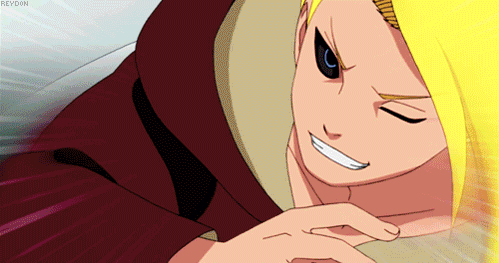 Name:
Explosion Release
Possessors:
N/A
Type:
Elemental Affinity
Location:
Nikkousato | Sun Village
Appearance:
Those who possess this bloodline normally have lightly colored hair, such as red, orange or yellow.
Abilities:
Explosion Release is the combination of fire and lightning chakra natures. It takes the form of incendiary type blast originating from the body which mimic the effect of explosions from grenades. These can deliver impact damage, heat and even fire damage, and is powerful enough to destroy weak objects. By charging chakra in their body, users can cause an eruptive explosion to occur from their body, most times originating from the hands or feet. The blast are decent sized, and effect the immediate area around its source.
Members can also charge items with the chakra however, and make them explosive. By using an action, owners of this bloodline can mold chakra into an item, then cause that item to become explosive. It will remain charged for two, allowing its owner to trigger the chakra, and detonate the item.
Weakness:
Explosion is weak to water release, as the water can cause the air to be too moist, dampening the ability to detonate an explosion. If the users hands or feet are wet, they can not use explosion release from that limb, and if a charged item gets wet, it will no longer be charged and can not explode.
Owners:
-
Genkumaru Iwamura
-
-
-
Jutsu List:
-
Bakuton: Propulsion Strike
[D/C/B/A/S-Rank]
-
Bakuton: Explosion Palm
[D/C/B/A/S-Rank]
-
Bakuton: Scattered Flowers
[C-Rank]
-
Bakuton: Gingham Shot
[C/B/A/S-Rank]
-
Bakuton: Flash Charge
[C/B/A/S-Rank]
-
Bakuton: Bunker Buster
[B-Rank]
-
Bakuton: Pile Bunker
[B-Rank]
-
Bakuton: Explosion Clone
[A-Rank]
-
Bakuton: Landmine Fist!
[A/S-Rank]
-
Kinjutsu: Chakra Cannon
[S-Rank]