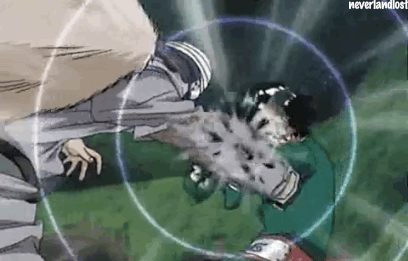 Name:
Sound Release
Possessors:
N/A
Type:
Elemental Affinity
Location:
 Gekkousato | Moon Village
Appearance:
Those who possess this bloodline do not have any outstanding features or physical appearances.
Abilities:
Sound release is the combination of lightning and wind chakra natures. The user can vibrate wind based chakra at high frequencies, producing ear splitting sound effects. These effects are barely visable, only leaving behind a small trace as it moves through the air. While sound is able to deliver blunt or slicing damage, it is most effective when targeting the ear, causing enemies to be disoriented or stunned for a short duration. Those who possess this bloodline are able to emit sound waves from their bodies or use frequencies as attacks. They can also alter or manipulate sound from other sources. Those who use this are immune to their own sound effects, but are still effected by sound attacks from other owners.
Weakness:
Sound is weak against wind based abilities of equal rank. The wind is able to drown out the sound waves, intercept them or throw them off, causing the sound signals to be disrupted. If a jutsu or ability is used, a wind attack can be used to off set the ability, rendering it useless.
Owners:
-Cairo Zakumino
-
-
-
Jutsu List: