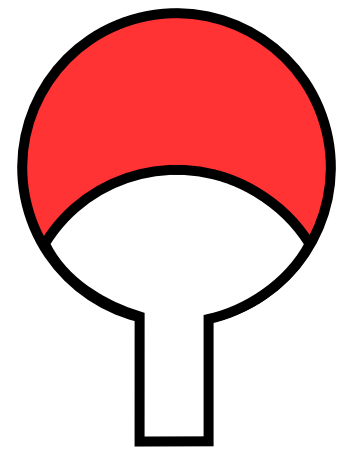 Name:
Uchiha Clan
Philosophy:
The Uchiha are a noble clan that like to keep to themselves and really do not try to stand out. As the world enters a new era of modernization and technology, the Uchiha stand firm on tradition and principle. They also believe in power and strength, and that in order to be a strong individual, you must stand above others. They are a loving clan of strong willed individuals, however from the outside looking in they often get called a violent or angry group of people. They keep to themselves because they do not feel valued or respected, and that their way of achieving power is viewed as a negative trait.
Location:
Nikkousato
History:
The Uchiha clans history is soaked in violence, betrayal and blood shed. As one of the first clans to form, the Uchiha have been around for a very long time, and are considered to be one of the foundation clans in the shinobi world. The clan first started as a family of illusionist, actors and performers who roamed the land participating in sleight of hand shows and magic acts. Because of their special bloodline, the clan was able to perform unique abilities and had talents that most other people did not have, and they used this to earn a living. As the shinobi world continued to grow, they stuck to their traditions, living as nomads who wandered the world. The head of the family had no interest in politics and really only valued the family. With the arrival of the faceless beast and the onset of the great war, like most other families, the Uchiha found shelter with one of the refugee villages. There they continued to work, performing in bars and taverns, earning a living and a reputation for themselves.
However it was during this time, when chakra was getting more advanced and its potential unlocked, that certain members of the clan began to unravel what their unique eyes were truly able today. Many of the Uchiha were feared because of their skill with illusions and genjutsu, and the abilities that their eyes had. However no one really knew what the sharingan was capable of until two brothers began to experiment with it. They learned that there was different levels to the eye, and that as they got stronger, so did the KKG. New jutsu were created, powerful abilities unlocked, and the eye become even more feared. There was one downfall, in order to unlock the power of the eye, one had to suffer.
The two brothers, Zendill and Makota, had finally reached their limit, they could no longer move past their current state, and thought that they had reached the peak of the uchihas true power. Zendill, however, began to lose his mind, the power of the eye was corrupting him, and he lusted for more power. As the main core of the clan continued to live their lives, Zendill went out in search of more power, a new way to unlock his true potential. Not wanting to lose his brother, Makota went with him, and the two became known as a powerful missing ninja duo, two shinobi who would not be stopped for anything. Unfortunately, no matter who they killed or how much they took, Zendills lust for power could never be quenched, and one faithful evening, the madness went to far. Zendill was convinced that if he was unable to unlock more power, then he would take his brothers for his own, and so he attempted to murder Makota.
Makota was ready for him though, and dreaded that this day would one day arrive. In a fierce and bloody clash, the two brother fought. Zendill, however, was unable to trump his older brother, and in a quick act of aggression, Makota killed his maddening brother. Guilt washed over him, he had just killed the only person he had really loved in this world, and while the entire world fought for its life around him, he too fell into madness. His mind melted, reshaped itself, and the power of the Sharingan took over. Even though Makota had lost both his brother and his sanity, he had gained something new, an advanced level of the Sharingan, a new power never before seen. Now equipped with his new powers, the brother returned to his clan, which had established itself in the new hidden village, Nikkousato. Without hesitation, he assassinated the clans leader, instilled himself and took over a new era of uchiha.
Since then the clan has lived under the shadow of Makota, and even though he has long passed, his rule and ideals have remained. The clan now relies on strength and power, and that in order to get stronger, one must make sacrifices. This has caused most of the other clans to shy away from the uchiha, knowing that their lust for power has no end. While the clan is no longer hate filled and violent, it still has a stigma, and some of the elders hold on to the old ways of living.
Members:
-Kensei Uchiha
-Member
-Member