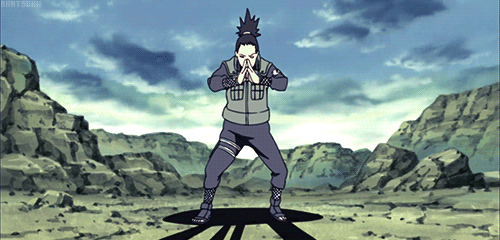 Name:
Nara Bloodline
Possessors:
Nara Clan
Type:
Other
Location:
Nikkousato | Sun Village
Appearance:
Those who possess this bloodline are often born with black or dark colored hair.
Abilities:
Those who possess this bloodline have a unique feature built in to their body, the ability to manipulate their own shadows to just about any degree. They are able to produce a shadow of themselves on whatever surface they are on, regardless of their being a light source or not. Normally shadows are created from light being blocked by a person or object, however a shadow can not be created if there is no light. The Nara can produce their own shadows, even with no light. Not only can they create a shadow but they can also remove their shadow, even if one would normally be produced. They can shape their shadows to their liking, meaning they can change its size, shape, appearance, and even make it go completely away. This is most often used when trying to hide or conceal oneself, and experts have used their shadows to trick enemies.
Not only can they manipulate their own shadows, but they have exclusive access to shadow manipulation jutsu. They can create and use jutsu that specifically utilize their own shadows. This comes in a variety of forms, being offensive, defensive or even supplementary. Nara with this bloodline are known for being very clever in the heat of battle, and using their shadows to out smart their opponents.
Weakness:
Owners:
-
Tatsuya Nara
-
Shikazze Nara
-
-
Jutsu List:
-
Shadow Possession
[C-Rank]
-
Shadow Imitation
[C-Rank]
-
Loose Shadow Possession Jutsu
[C-Rank]
-
Shadow Swimming Technique
[C-Rank]
-
Shadow Binding
[B-Rank]