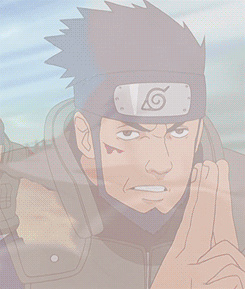 Smoke Manipulation KKG
Name:
Kemuri no Sosa "Smoke Manipulation"
Possessors:
Kamidogu Clan
Type:
Elemental Affinity
Location:
Two Rival Sects Moon and Sun
Appearance:
As stated above there are two Sects of the bloodline who constantly bicker with each over the truth of the bloodlines origin. Despite both having their own unique customs, there are two physical features that all bloodlines possess. The first being the eyes, all members of the bloodline possess yellow or gold-ish colored eyes; the pupils remaining black though. The other known feature is actually the hair of all members are much more coarse than your typical person, this results in the hair naturally forming into dreadlocks. The only way one could avoid this is to keep their hair cut really short, however, a bald or short cut hair among members is a sign of disgrace among both Sects. This is done to determine ones status among the clan, long dreads symbolizing a ideal member, short hair symbolizing an immature or disgraced member.
Abilities:
Kemuri no Sosa -  User can create, shape and manipulate smoke, collection of airborne solid and liquid particulates and gases emitted when a material undergoes combustion or pyrolysis, together with the quantity of air that is entrained or otherwise mixed into the mass. It is commonly an unwanted by-product of fires, with smoke inhalation being the primary cause of death in victims of indoor fires. The smoke kills by a combination of thermal damage, poisoning and pulmonary irritation caused by carbon monoxide, hydrogen cyanide and other combustion product.
Members of this bloodline possess an innate ability to spew forth said smoke from within themselves. Keep in mind that all uses must be done so in jutsu format. The smoke itself is  able to come from any orifice on the body. The users body itself serves as a filter for the member, allowing for the user to avoid the negative effects of breathing in smoke. As a result of this, users have a resistance to airborne or gas related attacks that can affect the body such as poisonous gases. It should be noted that one's natural resistance is equal to them in ranking, meaning a C-Rank member can only resist C-Rank gases and smoke. Higher ranked jutsu or effects will still affect them, albeit not as fast as it would effect one who doesn't possess the "filter" that those of this bloodline does have. This resistance only provides only an extra turn of survival which varies on the jutsu in question. If a jutsu's effects are instant then the resistance offers an extra turn making the effects take one turn to take effect on the victim. If the jutsu takes 3 turns to take effect then the resistance would make it 4 turns. This is only in reference to airborne based effects like poisonous gas or smoke, all other effects work as normal.
Weakness:
The most glaring weakness of the bloodline is that all jutsu are weak if going against the elements of Water and Wind, both of which are treated as a rank higher if collided with. This means that if a C-Rank Smoke Jutsu collides with a C-Rank water jutsu then the water jutsu will be regarded as a B-rank instead of C-Rank.
The next weakness, which isn't as great as the first, is the users inability to use smoke jutsu if they are submerged in water. Even doing smoke jutsu in the rain will cost an extra E-Rank amount of chakra added to the standard jutsu cost.
The last, which is more a role-playing weakness, is if one does not possess dreads then they are ALWAYS treated as a lower class clan member or possibly not a member at all. This must be reflected any time the user encounters another member of the clan who has maintained his dreads. If the character in question was banned or exiled from the clan, on top of the shaved or cut dreads, the character will also be branded with an "M" over the left eye.
Owners:
-
Kamidogu Oniyokai
-
-
-
Jutsu List:
-
Kemuri Fog
[D-Rank]
-
Kemuri Sense
[D-Rank]
-
Kemuri Senbon
[C-Rank]
Last edited by Oniyokai on Mon Apr 13, 2020 7:20 am; edited 1 time in total