Name:
Tsuyoiito Mari-Blade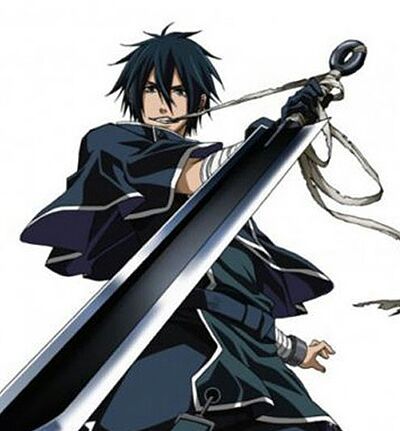 Type:
Weapon
Size:
Large
Rank:
C-rank, B-rank, A-rank, S-rank
Description:
The Mari-Blade of the Tsuyoiito clan is a legendary weapon in it of itself. Each clan member makes their own when they turn ten years of age as a rite of passage. The blade itself is roughly six feet in total length and made of a unique metal ore found in the region surrounding the crater of death. When clan members die their blades are brought back to the village and stored in the clan vault, to be melted down into ingots that are then forged for the next generation of Tsuyoiito clan members. Its double-edged blade and unique construction allow it to be a highly effective and quick slaying weapon in the hands of a Tsuyoiito. The blade itself is constantly altered throughout its life at different milestones, allowing for improvement over time. Each blade has a ringed pommel that is utilized in Tsuyoiito clan arts extensively.
Function:
The blade functions the same as any other Zanbato like sword in that it can stab, slash, bludgeoning damage, blocking, deflecting and the like.
Abilities:
C-rank:
At C-rank the blade has a length of cording on it made from the users hair, only the owner of the weapon can utilize this, but it allows the blade to be used as a Kusarigama essentially and attack up to 6 meters away.
B-rank:
At B-rank fuinjutsu seals have been placed on the blade and it allows the user to channel non elemental chakra through it to send blades of chakra out from the blade when slashing. These blades travel 5 meters forward.
A-rank:
At A-rank the user has enhanced the blade with a permanent elemental chakra seal that allows them to release an elemental coating on their blade and attack with it. This costs 5 CP per use.
S-rank:
At S-rank the user has now segmented their blade allowing it to strike up to an additional 2 meters per attack.
Status:
Open to any of the Tsuyoiito clan.