Mission:

Details: Two shinobi  have been caught up in a battle for a bridge. The bridge is key territory in controlling a region, and of course everyone wants to hold it. In this clash, two shinobi are fighting over control of the bridge, and who ever manages to knock out their enemy or fend them off, gains control of the bridge.
Requirements: The bridge is 60 meters in length, and 10 meters wide. The battle continues until one of the participants are knocked out or flees from the bridge.

Name: Battle for the bridge (group)
Rank: -
Participants: Moon Village, Sun Village, Missing Ninja
Type: Group Clash
Reward: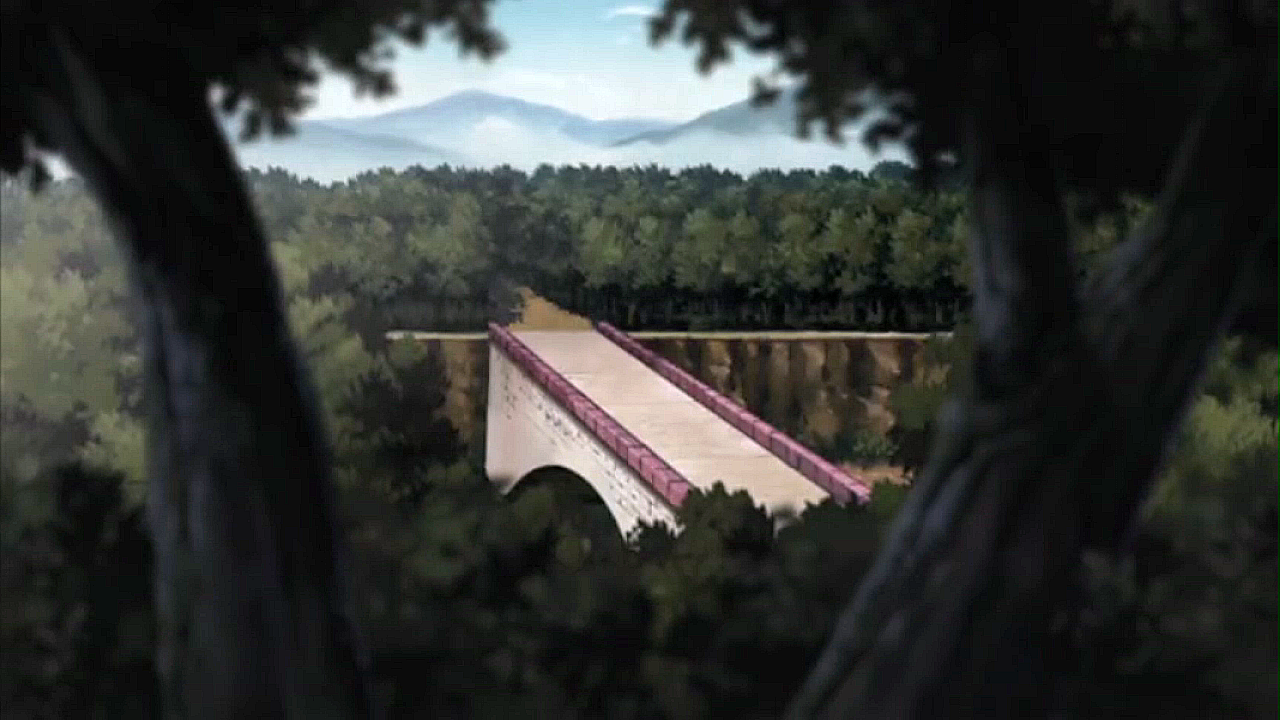 Tatsuya meandered onto the bridge as the afternoon started to turn into the evening. The sky was nice orange color as his steel-toed shoes clunked on the surface of the wooden arch bridge. He looked over the side of it to the river below and listened, he could just barely make out the sound of the water. He wasn't surprised, it was a substantial drop from the bridge to the river below. He walked to the half-way point of the bridge and leaned up against the railing there and lit up a smoke.
The Nara was wearing his usual attire, a nice black suit, white button-up shirt (with the top few buttons loosened) black slacks, steel-toed shoes, and a pair of black leather gloves, the right one bearing the seal for his puppet, Piero. He had his eyepatch on of course though that was such a part of him at this point that he wouldn't think to list it if he was asked what he was wearing, no more than anyone else would consider their nose an article of clothing. He wasn't unarmed of course, but he liked to keep his tools out of sight until they were ready to be used.