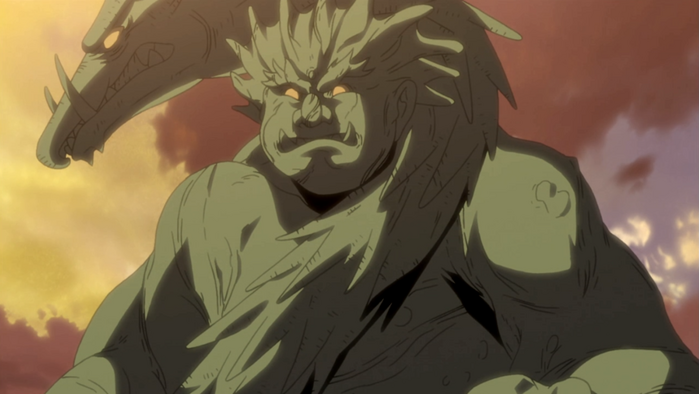 Name:
Mokuton: Wood Golem Jutsu
Specialty:
Ninjutsu/Summoning
Rank:
S-rank
Element:
Mokuton
Cost:
45 CP/30 SP
Range:
0-10 meters
Duration:
5 posts - 2 posts to form
Description:
After forming the required hand seals, the user creates an enormous statue-like creature out of wood. This humanoid creature with a full body and an oni-like face is created with a wooden dragon wrapped around its torso, and is generally used in battle as an avatar. The wooden dragon can be used to attack its enemies directly as well. If the user doesn't have enough time to manifest the entire body, they can manifest a limb or two first to buy enough time for the full body to form.
Status:
Open