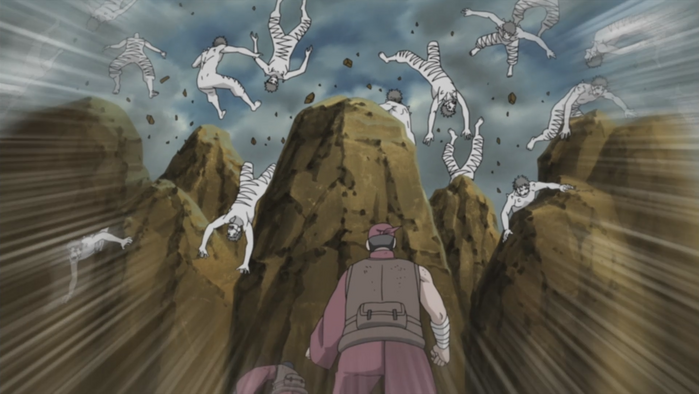 Name:
Doton: Eruption!
Specialty:
Ninjutsu
Rank:
A-Rank
Element:
Doton
Cost:
35 CP
Range:
0-15 Meters - 5 meter wide and tall pillar of earth
Duration:
1 post but the rock lasts permanently.
Description:
With this technique, the user can bring up on the surface something that is deep underground. The targets are launched in air with great strength and speed, the result of which has the appearance of an erupting volcano.
Status:
Open