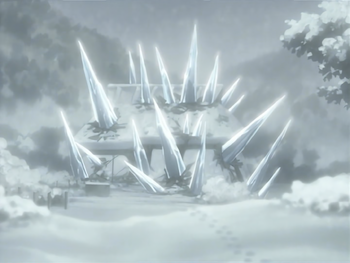 Name:
Hyouton: Shattering Ice Spear
Specialty:
KKG
Rank:
A-Rank
Element:
Hyouton
Cost:
35 CP
Range:
one five meter sphere within ten meters of the user
Duration:
1 post
Description:
A technique in which several large ice spikes emerge from below to impale anything in their vicinity. The rate at which this occurs is so sudden that it's considered to be extremely difficult to dodge. When used inside an enclosed area like a cottage, it leaves very little room for escape.
Status:
Open to Ice release users