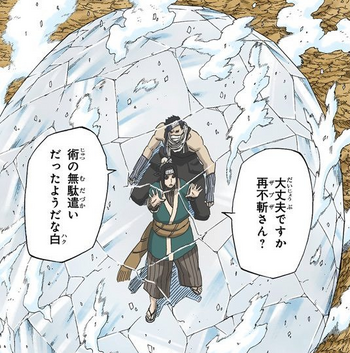 Name:
Hyouton: Glacial Dome
Specialty:
KKG
Rank:
S-Rank
Element:
Hyouton
Cost:
45 CP
Range:
five meters centered around self.
Duration:
1 post
Description:
The user can quickly freeze the surrounding air and create an icy, transparent igloo-like dome around himself and/or allies to act as a defence. It is strong enough to withstand the air assault of so many explosive tags at once, remaining almost undamaged. This allows the user to defend against a single jutsu once per cast.
Limit of twice per topic.
Status:
Open to Ice release users