Name:
Uzumaki
Possessors:
Uzumaki clan members
Type:
Physical
Location:
Gekkousato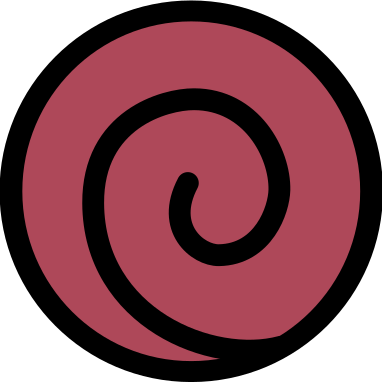 Appearance:
Usually Red hair, however the most noticeable trait of the Uzumaki is their enhanced chakra pools.
Abilities:
The Uzumakis are blessed with a youthful appearance and long life thanks to their natural regenerative abilities fueled by their larger inherent chakra pools. Their clan are known as renowned fuinjutsu users and as such can do a few unique things with fuinjutsu seals inherently.
Fuinjutsu mastery:
The Uzumaki clan have such a high mastery of the art of fuinjutsu that they can use Fuuinjutsu techniques longer then others by having such naturally higher pools and generally greater understanding of chakra control. This translates to one extra post on the length of Fuuinjutsu abilities being able to get just a little bit more out of every technique they use.
Enhanced Chakra:
Because the members of the Uzumaki family have naturally higher chakra pools. Many of the members are able to cast more jutsu at once than most shinobi of the same rank. Those in the Uzumaki family have more chakra than shinobi of the same rank, the gap becoming increasingly noticeable as they rank up.
C-Rank:
Chakra Pool increased by 30 Chakra
B-Rank:
Chakra Pool increased by 50 Chakra
A-Rank:
Chakra Pool increased by 70 Chakra
S-Rank:
Chakra Pool increased by 90 Chakra
Weakness:
Owners:
-
Dorīmā Uzamaki
-
-
-
Jutsu List: