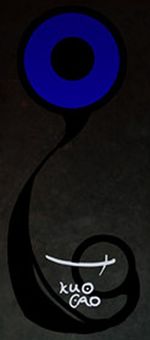 ~Name:
Shēdou~oriā [Meaning Shade Warrior] | The Mutated Nara
~Possessors:


Nara Clan (Presumed Eradicated)

~Status:
~Type:


Physical Enhancement (Chakra Mutation)

~Location:


Nikkousato (The Sun Village)

~Appearance:


Unique Characteristics: The Shade Warriors are normally born with dark colored hair, much like their Nara Clan Relatives. Instead of being black or close to it, The Shade can be born with any hair color shade but it will always be the darkest shade of that color. In conjunction with the unique hair colors, The Shade all have metallic colored eyes. Their eye color can be any color, but the color will always look metallic or metal-like in the light or sun. They will almost shine or glimmer with the sunlight.

~Abilities:


Monarch of The Shadows | The Angel of Death | Grim Reaper's Blessing -

Unique Summoning Contract -

Domain of The Monarch -

The Shadow Dimension -

~Weakness:
~Owners:
- Hakushin Ori
-
-
-
~Jutsu List: